Water Slides for Rent in Houston Services **281.442.0907** Moonwalks Water Slides & Event Planning in Houston Providing Excellent Service, Wedding Tent Lines Tables Chairs Rent Today!!! Pinatas C
oncessions
for birthday parties & special Renta de Carpas Brincolines Mesas Sillas Resbaladilla de agua inflatable jumpers rental bounces Frozen Drink Machine Rentals
Water Slides for Rent in Houston Our party & event planning services and rentals are available in or around the Houston Texas, Providing excellent service, too have lines, tables, chairs & more. Thanks for visiting us company serious, responsible and excellent service to our customers and we think you have a price for you all please call us at 281-442-0907 Paulinas Water Slides for Rent in Houston we rented for parties, schools, festivals, grand opening events for churches, businesses, school districts, small medium and large companies.

All day

rental Professional Service. Call us today rentals for the Houston area Tables, chairs and concessions for rent. . We deliver insured moonwalk rentals in Houston

, Texas offering the largest selection for birthday parties & special
NEW PAYMENT METHODS

"WARNING PLEASE CHECK YOU ZIP CODE DELIVERY CHARGES"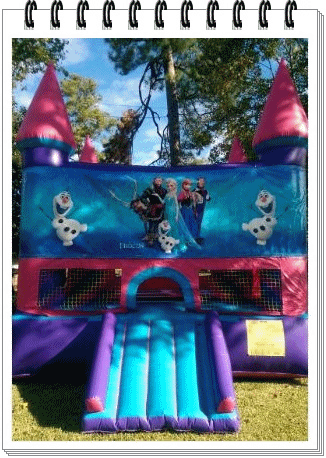 WELCOME
WHY CHOOSE PAULINAS Water Slides for Rent in Houston ?
We have a wide variety of interactive inflatables and trampolines for all ages.
The best prices Houston and economic prices to you.
Stock of brand new products. we are your best choice to amuse your guests.
Inflatables disinfected and cleaned before delivery.
Our customers, La Michocana, El Ahorro Supermarket, Houston School Districts and many corporate clients rent with us.
Excellent service to our customers.
281-442-0907

RENTALS ALL DAY
ALL PACKAGE INCLUDE 2 TABLES – 16 CHAIRS – PIÑATA FREE W/ STICK
Paulinas Water Slides for Rent in Houston 281-442-0907
RENTALS ALL DAY

Water Slides for Rent in Houston Services Moonwalks Water Slides & Event Planning in Houston Providing Excellent Service, Wedding Tent Lines Tables Chairs 281.442.0907 Rent Today!!! Pinatas C
oncessions
for birthday parties & special Carpas Brincolines Mesas Sillas 77338 77396 77347 77345 77346 77339 Water Slides for Rent in Houston tx inflatable jumpers rental bounces Frozen Drink Machine Rentals
Delivery is free (Only order Minimun $150 before tax) in 7 miles of our office main in 11413 Eastex Fwy, Houston, Texas 77093 Zipcode
We have a wide selection of themed bouncy as Cars, Sponge Bob, princess, Mickey, Batman, Dora Explorer, and more.
Call 281-442-0907 now to make your contract.
Moonwalk Rentals, Frozen Margarita Machine Rentals, Table/Chair Rentals, Popcorn Machines slides and concessions. Let us take care of your private parties for home and more to Houston and surrounding Areas.
Paulinas Water Slides for Rent in Houston
bounce Houston tx, bounce moonwalks Houston tx, jump Houston tx, moonwalk Houston texas, moonwalk Houston tx, Water Slides for Rent in Houston, Water Slides for Rent in Houston tx, table and chair rentals Houston tx, water slide rentals in Houston tx, Houston party, Houston party rentals, brincolines de agua renta en Houston, bounce house rentlas Houston, bounce house rentlas Houston Tx, bounce Houston tx, bounce moonwalks Houston tx, brincolines de renta en Houston, brincolines de renta en Houston Tx, brincolines Houston, brincolines Houston Tx, carpas para eventos Houston, Houston Water Slides for Rent in Houston tx, inflatable rentals Houston, jump Houston tx, linens rental Houston, brincolines de renta en Houston, brincolines de renta en 77396, linens rental paulinas party rentals, linens rental Houston, moonwalk Houston, paquetes de brincolines renta en Houston, Water Slides for Rent in Houston 77396, moonwalks rentals in houston. moonwalks rentals Houston, Water Slides for Rent in Houston tx, renta de carpas en 77338, renta de carpas en 77346, renta de carpas en 77396, renta de carpas en 77347, renta resbaladilla de agua en Houston, table and chair rentals Houston tx, water slide rentals in Houston tx, water slides for rent in Houston, water slides for rent in Houston texas, water slides rentals Houston, water slides rentals Houston Texas, water slides rentals Kingwood tx, wedding rentals Houston tx,