PAULINAS PARTY RENTALS
HEATERS
$99.00 x Day
. + TAX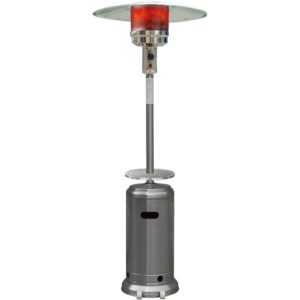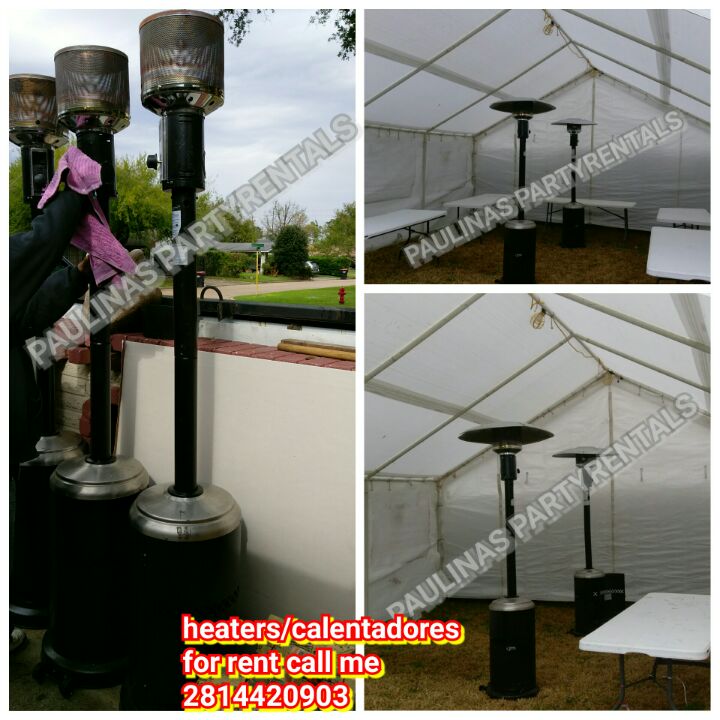 PATIO HEATERS _$99.00 x day Order Today, Get it Today.
Product Description: Let your guests enjoy your outdoor party into the evening with this steel outdoor patio heater.
The stand-up outdoor heater provides warmth in a 20-foot diameter to keep anyone comfortable outside after dark.
Completely self-contained, no electrical connections needed and can be delivered & set up right to your party.
Don't let your guests freeze outside, rent one today! Adjustable heat control lets you customize your outdoor experience.
While operating at low this heater can last from 4-6hrs Includes Propane Tank for 4-6hrs Delivered & Setup + Over $200