Custom Made Pinata
PAULINAS PARTY RENTALS
Custom Made Piñatas
***********Any Custom Made Piñatas order w/ 15 – 30 days Before**********
Normal Business Hours
Monday through Friday 10am-6pm
Saturday and Sunday 9am-1 pm
PaulinasPartyRentals.com It is possible that we won't answer your call after business hours. If you have an emergency, you can send a text, and we will answer as soon as we can. Thank you, greetings, and many blessings.
Memorial Day – Labor Day- Father's Day-4th of July-Thanksgiving- Christmas- New Year-CLOSED ***Hours may change without notice depending on weather or holidays.We are always closed on Mother's Day, Memorial Day, Independence Day, Labor Day, Thanksgiving, and Christmas.
Please make your reservation in advance so that you have a safe order and be sure to pay your advance payment.
No Any person, only the owner of the card can pick up items even if it is their family please make sure you are present with an ID and credit card. you or whoever arrives for any item gives your permission to take photos, copies and plates, and driver's license.
This policy applies to customers who are going to pick up items and also to customers who rent in parks or apartments
This policy applies to customers who are going to pick up items and also to customers who rent in parks or apartments
Contact
English
Cell (281)442-0907
Español(281)442-0903
Main Office
Locations Mailing Address:
4706 Anice St. Houston, Tx, 77039
Locations and Pickup: Same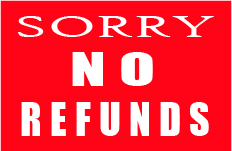 ****All rent water slides NO included hose***
A regular Water/Garden Hose and continuous water supply is required